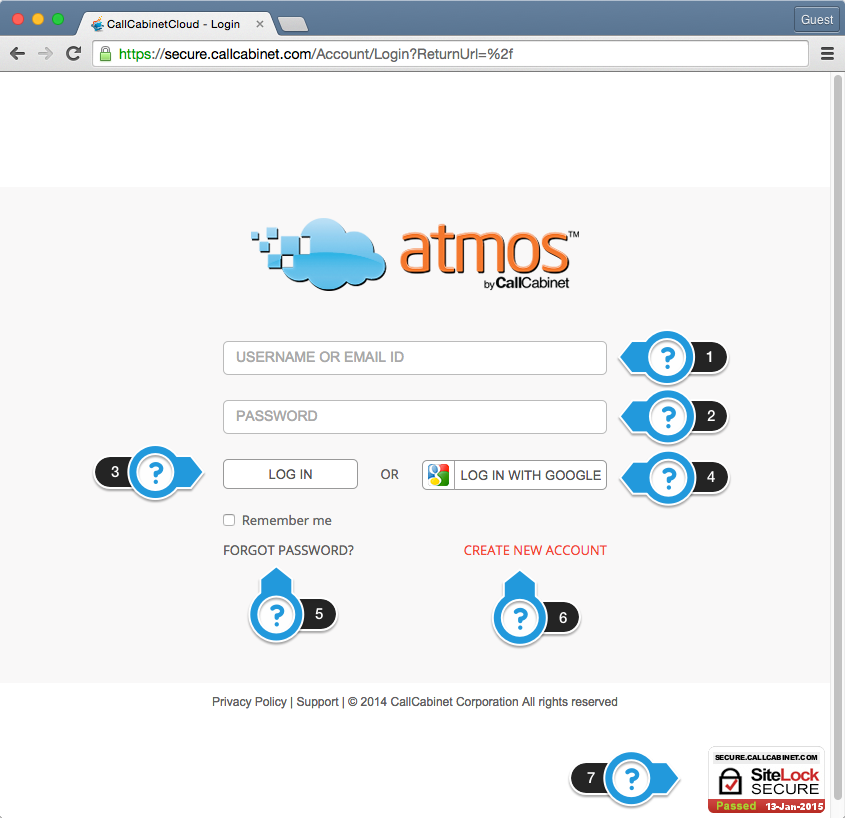 Complete the login page: (numbers below relate to the tags in the image above)
Login using the administrator email address that you created OR proceed to point 4 if you have either a gmail or google apps account.
Enter the password you created during registration.
Click "Login" OR proceed to step 4. You can also select "Remember me" to have Atmos remember your login details (Please only use this option when connecting from a private computer).
If you have a gmail or google apps username that matches the email address that you registered with, thenyou can login by clicking "log in with Google", this option negates the username and password requirement.
Select this option if you would like Atmos to remember your login details.
The "create new account" option will take you back to the registration page if you need to create a new account.
Make sure that the "SiteLock SECURE" logo is visible. This will help you ensure that your data is 100% secure, encrypted and safe.